There is a sweater for every man, so whether you live in a cold or hot country, you will find your perfect fit for every occasion!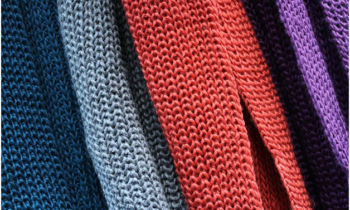 Brief history of the sweater

Sweaters were first worn by fishermen who needed warm clothing to protect themselves from the elements. They were knitted by wives and daughters and, until the 19th century, used solely as a work garment. The sweater then became part of the uniform of the Royal British Navy, and became an everyday item of clothing at the beginning of the 20th century.
A great example of a traditional fisherman's sweater is the mens Irish Aran sweater. This style of sweater originated in the Aran Islands, off the west coast of Ireland. It's made of intricate stitch patterns, and a single sweater may feature several different patterns combined in one overall design.
The 5 best materials for a sweater

Wool: there are many types of wools – merino, shetland and lambswool are the most common. The softest one is merino, followed by lambswool, then shetland. Wool sweaters can be worn over shirts and are best used layered in the office, for example under jackets. A sweater like this mens Irish Aran sweater (mens Irish Aran sweater) is best worn over a thin base layer.
Cashmere: cashmere equals luxury. It is very soft, warm, delicate and very light. It is the most expensive material, but it feels amazing against the skin. The finest quality cashmere comes from Mongolia and China, while cashmere from Iran and Afghanistan is usually rougher and pills more easily. As well as being incredibly soft to the touch, cashmere is also excellent at keeping you warm and well-insulated.
Cotton: probably the most common material. It can be worn in spring and summer, paired up with casual trousers, and it can be used to complement more elegant outfits.
Silk: it is usually combined with other fabrics, as it is quite rare to find a silk-only sweater. It is a good insulator and great for elegant outfits.
Synthetic material: these materials are very popular, as they feel comfortable on the skin and are stretchy and cheap. The downside is that they don't last very long, and tend to be replaced after a couple of years.