Silicone seals, gaskets and hoses may seem humble things, and often taken for granted, but without them, a lot of groundbreaking technology would be impossible. With better resistance to stress, heat, and oxidation than rubber, silicone products help industries like automotive and aerospace push ever further beyond their previous limitations.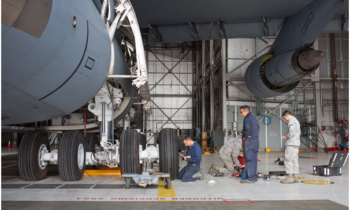 Image Credit

Strong Market Growth Predicted
A market trends analysis from Grand View Research published in January 2019 predicts strong growth in aircraft and aerospatial industries over the next decade.
Global aerospace parts manufacturing was an 849-billion-dollar-market in 2017 and is expected to continue to grow at around 3.8% until 2025. New generations of lightweight and more fuel-efficient aircraft will drive most of the growth and depend on materials with better temperature tolerance, like silicone, PTFE, FFKM, titanium aluminide, and aluminum lithium. Elastomers like silicones and FFKM readily tolerate temperature extremes between -55 °C and +300 °C.
Another report from the same source predicts similar growth in the silicone market over that period. Globally it was valued at $14.17 billion in 2018 and is expected to grow at 4.5% per annum up to 2025. This figure includes increased use of silicone as an oil additive, as an insulator and sealant for electronic components, and for more familiar roles such as silicone hose and gaskets. Various silicone hose products are available from suppliers such as https://www.goodflexrubber.com/pages/silicone-hose-manufacture.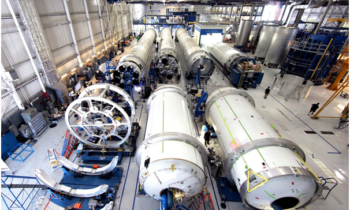 New Aircraft
The projected growth is tempting for new companies to enter the aerospace market. American start-up Hermeus, based in Atlanta Georgia, proposes building a commercial airliner capable of reaching Mach 5 – that's around 3800mph. By comparison, Concorde had a cruise speed of just over Mach 2 (about 1330 mph), and a conventional liner usually flies at just 600mph or lower. If the liner is built, it will mean a flight from New York to London will take about the same time as a train journey from Leicester.
Hermeus intends to use combined-cycle turbine engines. Elastomers play a crucial role in these engines, as well as in the latest hydraulic systems, gearboxes, and airframes, by allowing the aircraft to handle the harsher temperatures generated by more powerful engines. They are also more chemically resistant to the oils used to lubricate turbine engines and hydraulics. The greater resistance of silicone and other new elastomers to deformation under pressure also helps minimize expensive maintenance regimes.