A mobile mechanic visits customers at their own home or place of work. They operate out of a van and carry tools and equipment from job to job. They may work full time or part time, but either way, they will need a policy that covers all elements of their particular business, from roadside recovery to battery charging.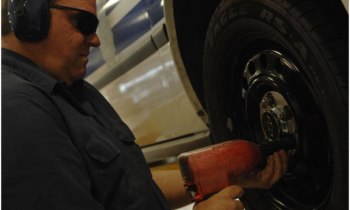 Image Credit

Types of cover available
The most basic form of cover is a policy that enables the mechanic to drive and work on customers' vehicles. There is also a similar policy but with fire and theft cover, whilst the vehicle is in the mobile mechanic's care.
The third type of motor trade insurance policy for the mobile mechanic is the comprehensive cover, which will protect their own vehicle, and themselves, as well as customers' vehicles. For a mobile mechanic, their vehicle is the crucial element that enables them to operate their business, so it would be advisable to protect this as well as the tools and instruments that it carries.
If staff is employed, the Employer's Liability cover will be essential and required by law to cover against any illness, injury or death sustained by an employee during the course of their employment.
Product Liability is a recommended element to the mobile mechanic's motor trade insurance. This would cover all work on a customer's vehicle. If, for example, a repair failed, then the mechanic would be covered against any claims made under legislation such as the Consumer Rights Act 2015 and any associated costs.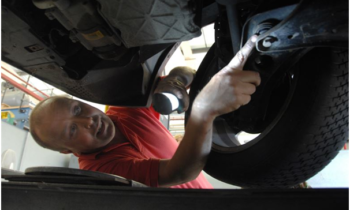 Finally, Public Liability covers any claims made by members of the public and is recommended a cover for any business that interacts with the public.
Bespoke policies
There are all kinds of service that a mobile mechanic could offer, such as roadside assistance, recovery, valeting or a home-based MOT service. Therefore, the mobile mechanic should carefully choose a reputable insurance broker who can provide motor trade insurance tailored to suit the mechanic's business.
The right insurance is highly recommended for any kind of mobile mechanic, whether they work full time or part-time. The nature of their work carries significant risks, which need to be protected. Therefore, trade policy for this specific type of trader needs careful attention to detail and regular review by a broker to ensure all relevant elements of the business are covered.