There is something universally elegant about a maxi dress. Depending on the style you choose, it is something that really can suit every occasion.
It's easy and practical

A maxi gives you space to move without the tight waistband of your favorite jeans. They're also really easy if you need to use a public bathroom while you're out and about – you'll be in and out in no time!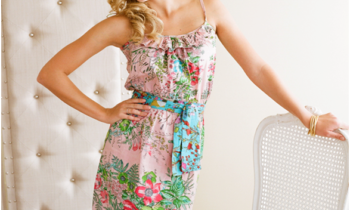 It's flattering

Above all, they're really flattering! There are people who think they're too short or too tall, too thin or too fat, but everyone can look good in a maxi dress – you just need to find the right style and fabric for your body type.
If you like bold colours, the AX Paris red maxi dress was designed with you in mind!
There are no seasonal restrictions
They're ideal for all seasons – cool in the summer and warm in the winter – especially if you wear leggings or tights underneath. If you prefer to have bare legs, no one will know either way.
It's versatile

They really are a wear-anywhere garment. Dress up a neutral-colored dress with some bold accessories, or choose something a little more subdued if your dress has more to say on its own. On the other hand, you can dress down your maxi dress with a pair of lace-up canvas shoes. Wear it to the supermarket or a wedding!
Hurry up!

We're all busy people, so having a "grab and go" wardrobe staple is a definite asset. When you can't decide what to wear, you'll know there is something you can instantly pull over your head to look amazing and ready for anything.
There's something for everyone

Whatever your size or shape, there is something for you as long as you know how to accentuate your good points and play down the bits you're not so keen on. Choose a fitted waist to draw attention to that area, which can be an asset whatever your size. If you are conscious about a big bust, avoid a strapless dress. Wide straps can always hide bra straps.
For more reasons to love a gorgeous red maxi dress and other summer dresses, see https://www.harpersbazaar.com/uk/fashion/what-to-wear/news/g30493/summer-dresses/.
Your dress can be a wonderful way to express your personality, and that might change with your mood, too.