It seems a long time ago now since wedding guests were asked simply to come in their best "smart casual" outfits and you could make do with your favorite posh frock and a little hat or fascinator in your hair.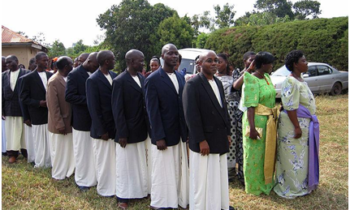 Nowadays, couples will theme their big day, and the dress code for wedding guests is changing accordingly. You might look for trends in the photos of vintage, rustic and beach weddings. A Wedding Venue has seen almost every theme that there is going and is in some instances even able to help with some of the arrangements.
Whatever the wedding style and location, though, you can be sure that there will be a theme of some description for you to factor in when you attend the Gloucestershire Hotel Wedding Venue.
Traditional Country House
Go for pretty blush pinks and flattering A-line dresses with feature prints of festoons of flowers. Keeping the styles short and flirty but with delicate embroidery for the added class is a must for a summery wedding feel.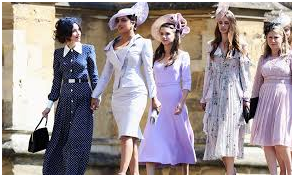 Wedding by the Sea
There's only one key detail for that upcoming beach wedding – crochet. Be it in soft china-blue patterns, bright reds or lemon yellows, you will find something fashionable enough for being beside the sea. If you really want to get noticed on the sand, perhaps try a bold dress color and match this with an impressive headpiece.
Rustic Outdoor Soiree
For that country retreat or rustic wedding, think subtlety and femininity: classic shapes in soft shades or with flower-spray prints if you really want to look at home in the cottage garden. Alternatively, for something a bit more unusual, choose a trendy culotte jumpsuit.
Vintage/Retro Glamour
If you have a vintage wedding theme to work with, much will depend on the era selected by the wedding couple. You can find plenty of ideas for vintage style, from Old Hollywood and Art Deco to 1950s diner chic. Either think big Grease-style skirts in vibrant shades for fifties glam or try a shoulder-revealing sixties style. Lace makes for a perfect vintage look and can be found in a variety of different colors and patterns.
Opulent City Wedding
For an upscale city wedding, pick a demure ankle-skimming dress and add an understated corsage or sophisticated lace posy for cool city style. If you're looking for something a bit different to a dress, try coordinating a flowing skirt with a form fitted top.